You don't need that fancy new camera

You don't need that fancy new camera to make good pictures.

Photographers and aspiring iamge lovers usually think you need a perfect eqipment setup to take excellent pictures. Yes, you can make better pictures with a professional setup – which usually then costs a lot of money – but a good picture is not made by an expensive camera. It's the photographer who gets the shot at the right angle with a good composition and knows when and where exactly to push the button.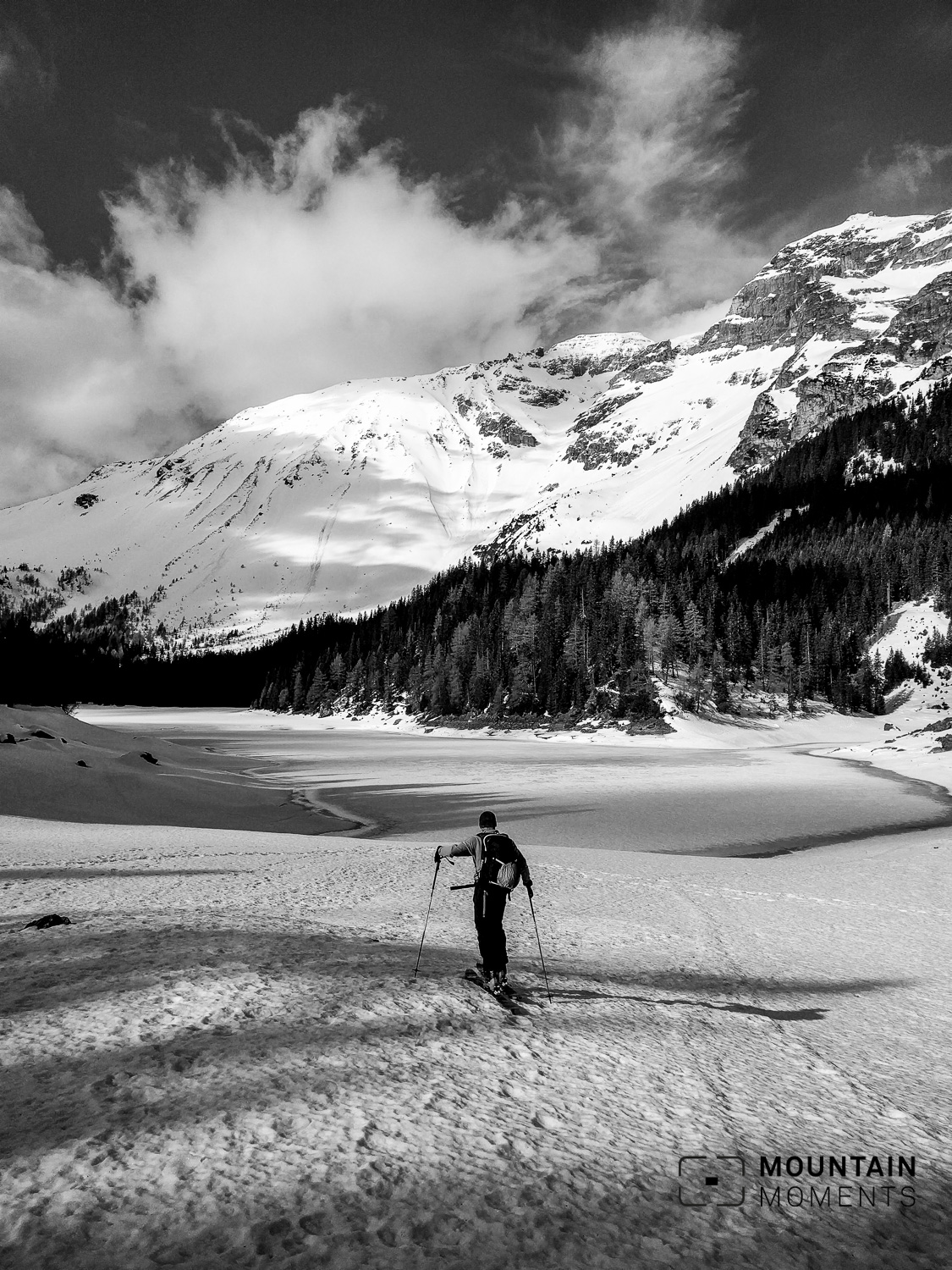 This picture was shot with a 50 Euro used smartphone on the go. The automatic settings are fairly unprofessional, sure: An aperture of f2 and a shutter speed of 1/5000 of a second. F2 has definitely the wrong purpose here and the shutter speed is way faster than necessary. And in addition the jpeg compression of the google-phone is far from ideal. But does it affect the shot? Not really.
On this shot i only did some minor adjustments in Lightroom: corrected slightly the contrasts, balanced blacks and whites, converted it from colour to b+w and prepared it for online usage. It's a fairly simple image shot in bright daylight using natural shadows and leading lines as main composition. The moving skier adds perfectly in this centered spot as his skis line up to the natural point of interest and his body language showing some intention to move there. And btw: nice skitouring conditions these days in the higher alpine areas. Go out, enjoy nature and another (very pro) tip: before you carry your heavy pro camera gear, make sure you did not forget your sd-card ;).

https://mountainmoments.de/wp-content/uploads/2018/04/web_mountainmoments-091331.jpg
1500
1125
mountainmoments
https://mountainmoments.de/wp-content/uploads/2023/07/MM_Logo_340width.png
mountainmoments
2018-04-12 09:02:19
2023-02-15 18:52:51
You don't need that fancy new camera